The Mobile Web
Fred has wrote about prospects for the Mobile Web which sparked a lot of discussion. John Lilly responded here as well. We web people always come up with complex reasons for the web's failure on mobile - technology ("if only we had a camera!"), openness of the ecosystem, or number of developers for example. All of these are head fakes. A sort of 'if we build it they will...
"We are living in an everyone-is-special-and-there-are-no-losers society. As a..."
– Worth a read. (via brycedotvc)
On SproutCore 2.0
As you might have heard, Apple released the icloud.com service to developers yesterday.  Some people violated their NDA if you are interested. First of all, a big "congratulations!" is due to the people that worked on this project.  It's truly fantastic.  I am proud to have worked with you in the past.  (And prouder still that I get to work with some you at Strobe!) Secondly,...
Strobe Gets $2.5 Million To Make The Mobile Web... →
Real Estate in Cambria, California and the Central... →
If you're looking for real estate in Cambria - here's the place I go.
SproutCore Blog: The Next Revolution →
Every so often a few technology trends converge that yield results much greater than their individual parts. I think we have reached one of those moments with mobile devices (like the iPad) and HTML5. In many ways, the iPad is the perfect web device. It's a lean-back experience optimized around…
SproutCore/WWDC Meetup 2010
The SproutCore Team is getting together tomorrow night in San Francisco for dinner and drinks following the last WWDC session.  This is really informal meeting this year, but if you want to see the core team and chat, signup here: SproutCore Meetup Eventbrite We will confirm a location tonight based on the number of RSVPs at 6pm Pacific Today.  Hope to see you there!
Watch
Real Life Twitter
Watch
The Wired Tablet App: A Video Demonstration
Interview Magazine Shows Off iPad Capabilities →
"I generally avoid predictions, but I'll offer my take on tablets: Like..."
– Google tablet demo video | VentureBeat
"The proposed store is a new prototype for the applicant," the developers..."
– Apple plans new prototype store in downtown Palo Alto - San Jose Mercury News - this will be cool if it happens.  The empty space now is an eye sore.
"This prototype is the missing link in the print to digital food chain...."
– A Look at the Sports Illustrated Tablet Concept Touch Publishing = Web + Emotion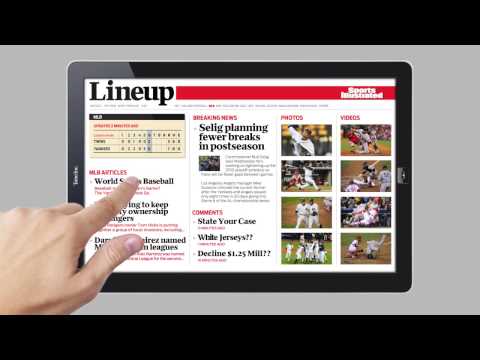 "Indeed, if you want to create the most wealth, the way to do it is to focus more..."
– The Anatomy of Determination
Watch
Dan Pink on the surprising science of motivation | Video on TED.com
Yay I think I finally figured out how to make Twitter stop publishing to Facebook.  Separating work and personal life ftw!
REALLY AWESOME! > New post about #sproutcore key-value-observing (KVO) and bindings. http://bit.ly/8VTI9 (via @frozencanuck)
RT @subelsky check out & vote on my two SXSW 2010 JavaScript proposals: #sproutcore http://bit.ly/z9ST1
Really excited about all the great blog posts happening lately. It's awesome to see great devs helping other devs out.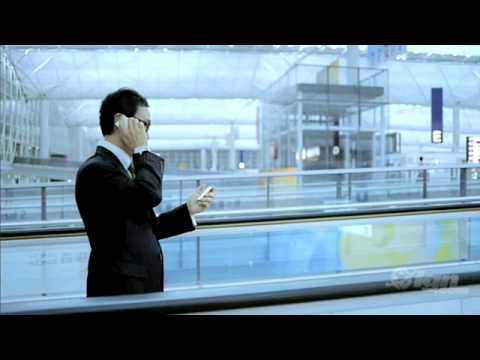 If you're stuck using IE6 for old enterprise apps, install Firefox along side for new apps. Safer for IE6 than Flash. (tip @dalmaer)
RT @ohnomisterbill Working on the new SproutCore Doc viewer. http://yfrog.com/18cagp
Just finished designing the states for an updated SC.Query/SC.RecordArray
RT @erichocean My @DjangoCon SproutCore talk was accepted (it's in the afternoon on Thursday, Sept. 10).
Really liking linkinus 2.0 so far. We'll see if it takes me from Colloquy
sprinting @buildkiva on their new SC kiva app Wed Aug 5 @ 4pm. Come code for a good cause! http://bit.ly/47GuF
RT @etgryphon New Post on #sproutcore composite views: http://bit.ly/wTBxf
Really excited about the new SproutCore docs http://docs.sproutcore.com. The site is really coming together!
Personally I think the tabs-on-top model is the best thing about Google Chrome http://bit.ly/gEzcO
SproutCore gets a new theme today called Ace. http://bit.ly/dLf1D
"You seem to feel that your project isn't ready to move forward without a..."
– This is great advice.  Anyone with programming skills in particular (me included) has a tendency to open a text file and start coding right after they have a whiff of an idea.  A lot more development really has to go into a business before it can take off. From  Web Startup Help
RT @erichocean There's a new #SproutCore website (and it's open source). w00t! http://www.sproutcore.com
RT @sproutcasts Ready to learn about controllers and bindings? Episode 3 is here http://vimeo.com/5650393 get it while it's hot! #sproutcore
"We believe the web has won and over the next several years, the browser, for..."
– FT.com | Tech Blog | App stores are not the future, says Google
trying out Palm SDk. hm